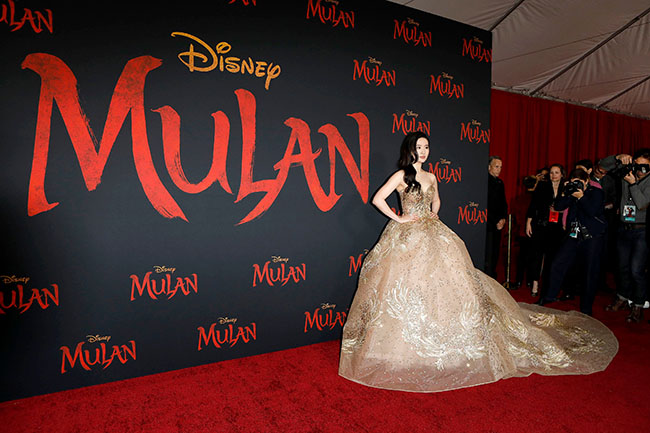 Thinking of checking out the new live action Mulan and wondering how it compares with the original animated musical from 1998?
Check out the video below to learn about the the big differences.
But if you haven't seen either movie yet, expect spoilers - you've been warned!
Aside from the obvious change of it now being a live action movie, it's also a retelling rather than a remake.
The 2020 version is dividing audiences, with some loving it for its amazing cinematography and terrific cast, while others say it loses the magic of the original.
Check out the differences here:
View the trailer:
Image: Yifei Liu at the "Mulan" Premiere at the Dolby Theater on March 9, 2020 in Los Angeles, CA (By Kathy Hutchins / Shutterstock.com)